Rain Liquid Reed Diffuser
Regular price

Sale price

$48.00
You will earn
points on this purchase with
Clean And Conscious Rewards
>
A rejuvenating scent for your home, inspired by the beauty of a passing rain shower that leaves behind a crisp, watery freshness. Natural rattan reeds diffuse 100% vegan oil to fill any room with a pure, subtle fragrance for weeks at a time. Crafted with sustainable ingredients and presented in a chic reusable glass vase, with replaceable and recyclable reeds. Gluten-free, cruelty-free and created without parabens, dyes or phthalates. Aroma lasts up to 90 days.  
Sustainability

Cedarwood Oil (Virginia) - Our fragrance partner works closely with partners in Alabama, Missouri and Texas where the raw material grows abundantly and can be harvested with no damage to the environment. With the help of our partners, we are mastering the production of Cedarwood Oil from the logs with state-of-the-art distillation, resulting in one of the most sustainable supply chains in the range of available aromatic woods. Creating demand for cedarwood oil helps to sustain jobs in the communities that harvest the oil.

Lavender Pays
Our fragrance partner enters partnerships with farmers in the South of France where perfumery was born to be able to continue the production of natural raw materials from this region. They guarantees farmers to take a certain tonnage of raw materials so that their income is protected and they can continue to viably grow crops with fair pricing. This protects these family farms from disappearing, and in so doing, contributes to the culture unique to this rich area. Our fragrance partner has close proximity to the farms so crops can be processed immediately, before they lose their olfactive value. Proximity of fields to the production facility helps minimize our carbon footprint.

Patchouli Oil
Patchouli notes highlight that earthy musk aroma profile you're after. We chose to partner with a company that sources sustainable Patchouli from Indonesia in support of their program that supports the local farmers.
Ingredients

This ingredient list is subject to change to adhere to global safety standards. If an ingredient is deemed as unsafe, our perfumers remove or replace it while trying to keep the integrity of each scent. Please refer to the product packaging for the most up-to-date ingredient lists.

80068118000
Share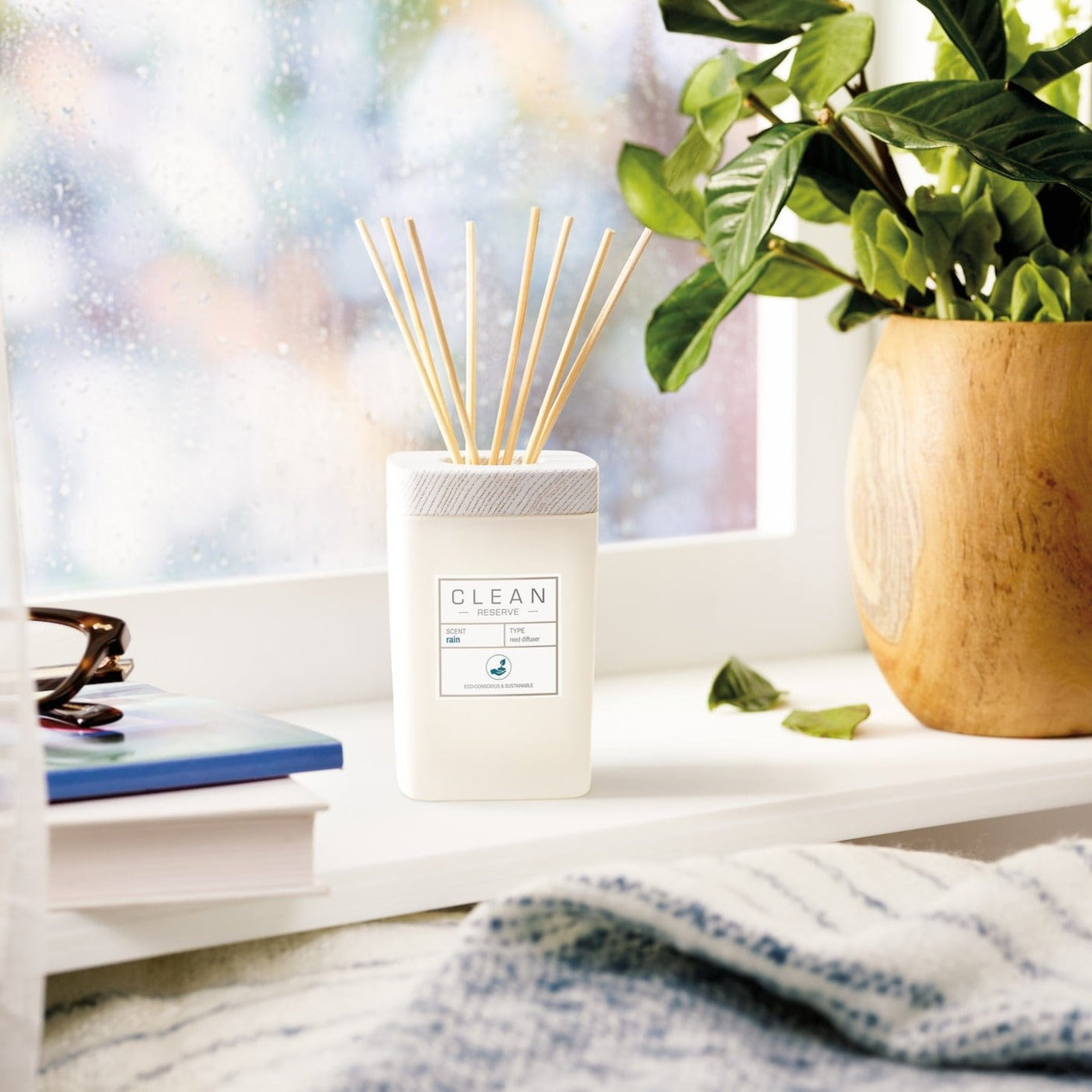 More From The Rain Fragrance Collection
CLEAN RESERVE Home
Eco-conscious & sustainable home fragrances crafted with ethically sourced ingredients in our most-loved scents.
SHOP NOW
Hi, We're Clean Beauty Collective