Veganuary has come and gone, but we're still vegan, cruelty-free and eco-conscious! It's never out of trend to appreciate this planet that we live on, and we want to spread the love to our true and forever Valentine in time for this Valentine's day season. 
What's the hype about being Vegan?
The point of veganism isn't to be perfect, it's simply to be conscious and mindful of the impact we have on our planet, and try to minimize it. And while the vegan diet may not be for everyone (we won't tell if you cheat every once in a while), diet is not the only way to embrace the vegan way of living. We wanted to create options that would help transform your beauty and self-care routine, from fragrance to haircare, skincare, bodycare, to your home! 
How is Clean Beauty Collective Vegan?
Surprisingly, there are a lot of animal by-products that can go into creating fragrances, beauty products, and even candles. The main challenges are musks in fragrances, glycerin in skin and body products, and stearic acid or beeswax in candles. While there was a reason for these ingredients to be used in the past, thankfully, due to recent innovations and technological advancements, such as: synthetic and vegan musks, vegan glycerin, and soy blend for candles, we're able to use plant-based ingredients to mimic the effects of their animal-derived alternatives, in many cases improving the longevity and general performance of the product. A win-win!
Since our genesis we've been focused on being simple, trusted and conscious, meaning we are extremely mindful about our footprint on the planet. It has become a personal challenge for us to incorporate our brand's unwavering green values and vegan lifestyle choices and apply it to every aspect of our business. Starting from our ingredients, to our production process, and even our packaging. 
Is there a difference between vegan and cruelty-free?
Yes! Although these terms are similar, and often used together, they are not interchangeable. Vegan refers to the ingredients of a product, while cruelty-free refers to the process of testing. In order to ensure that the product is safe and behaves in the intended ways some companies will test it on our furry friends, which can be cruel and dangerous to our fellow animals. So while some companies may be vegan but not cruelty-free, and vice-versa, you would ultimately want to opt for a product that is both, as we did! 
Keep an eye out for the Leaping Bunny Certification which signifies that there is no animal testing at any point in production, and rest easy for our furry friends 🐰
Pull a win-win, celebrate your Valentine (or yourself) and the planet, with a sweet vegan treat! 
While it may seem daunting to start a vegan lifestyle, in particular a vegan diet, it's not as hard as you might think! You can start small, whether you're bringing something sweet for galentine's day or wanting to show a little love to someone special, the last thing that these sweet, vegan treats sacrifice, is taste: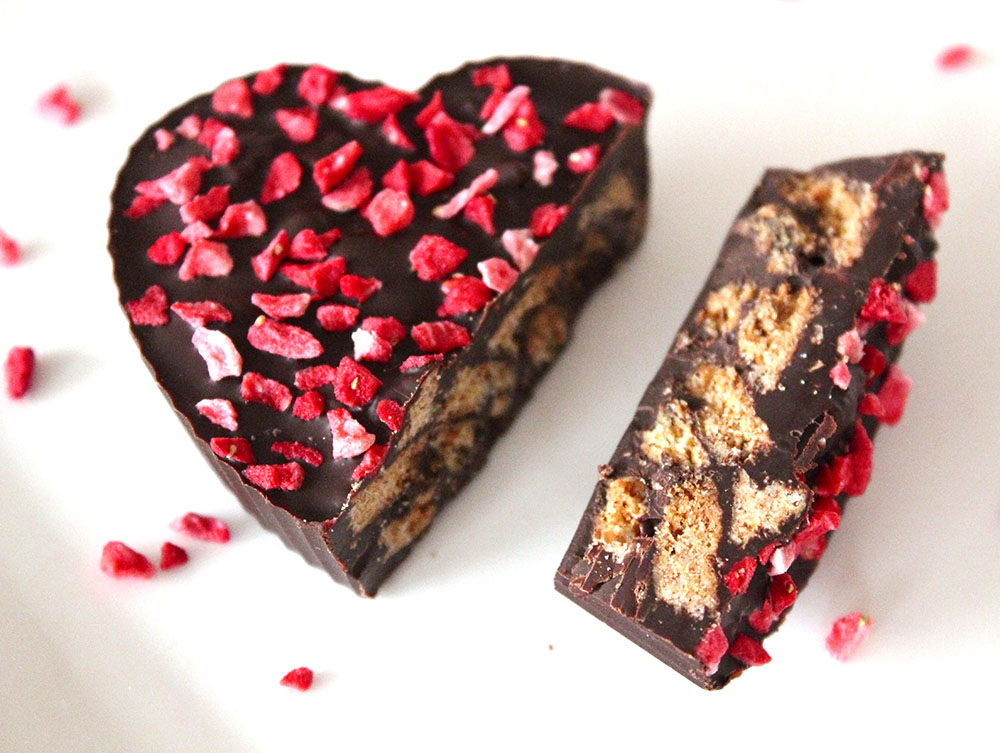 We will also never judge if you choose to keep your vegan sweet treat all to yourself 😉 the planet will thank you regardless!