A PASSIONATE TEAM THAT PUTS YOU FIRST
Hi, We're Clean Beauty Collective
We're proud to say that we've been setting the standard for world-class fragrances since 2003. We've always put our consumer's (that's you!) safety first. That's why we always vet ingredients both natural and synthetic for safety—without sacrificing the complexity of a perfume you'll love and cherish for years to come.
And to ensure a healthy and happy planet for future generations, our packaging is eco-conscious. We work with partners that use green manufacturing practices and our fragrances are infused with responsibly sourced, sustainable ingredients that give back, and we never test on animals. You can rest assured knowing that Clean Beauty Collective makes the simple, trusted, and conscious choice every step of the way. 
Trusted formulas. Transparent ingredient lists. We're dedicated to keeping you in the know.
Simple

Our fragrances contain only the essentials—nothing more.

Trusted

Enjoy some peace of mind knowing our ingredients and formulas put your safety first.

Conscious

We're always mindful of our impact on the planet—and you.
No-To List |
Confused about all the ingredients you can't pronounce? You're not alone. Stay informed with this handy list of ingredients we always say no to.
Acetaldehyde - Acetone - Acetonitrile - Animal & Animal By-Products
1, 4 Dioxane - Gluten - Parabens - Phthalates
Meet Our Collections
CLEAN CLASSIC

CLEAN RESERVE

CLEAN RESERVE Home

CLEAN RESERVE Hair, Skin, and Body
Casual and light, these linear fragrances allow the scent to remain intact from first spritz to end of day.
Shop CLEAN CLASSIC
A farm-to-fragrance collection, this line is developed with the perfumers' reserve of fine ingredients. 
Shop CLEAN RESERVE
Eco-conscious & sustainable home fragrances crafted with ethically sourced ingredients in our most-loved scents and designed to fit within your space.
Shop CLEAN RESERVE Home
CLEAN RESERVE's new collection of sustainable beauty from head-to-toe: A range of 'Farm-to-Formula' products that offer thoughtful essentials consumers need for a CLEAN lifestyle and a clear conscience.
Shop CLEAN RESERVE Hair, Skin, and Body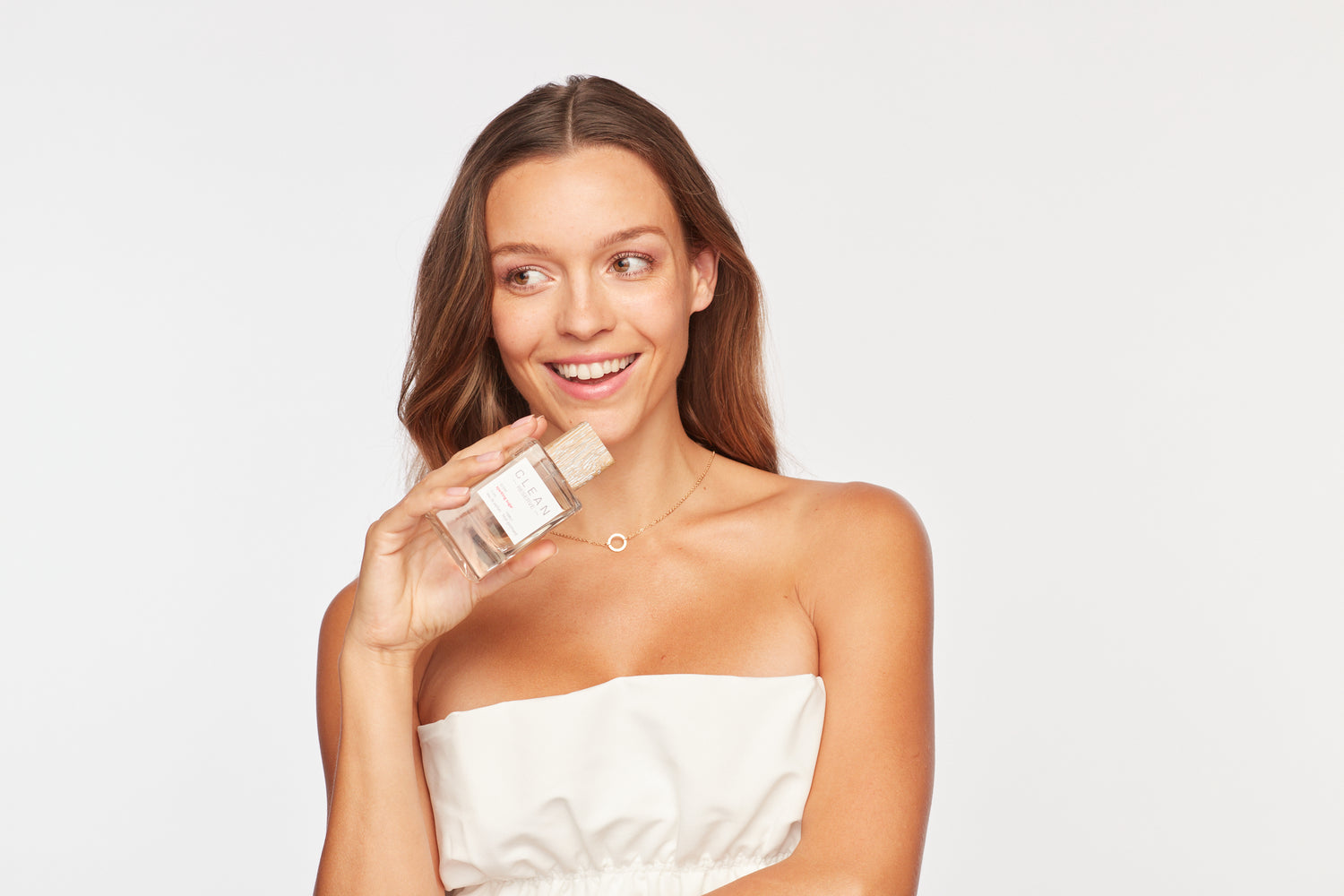 Our Classic and Reserve Collections are made to be mixed, matched, and layered together.
What is layering?
Layering is the art of creating your own personalized scent by combining two or more fragrances. At Clean Beauty Collective, we encourage you to layer our different fragrances to create an altogether new scent totally unique to you.
Get started by mixing your favorite Clean Beauty Collective scents. This is the fun part—so experiment generously. Though we recommend doing so first on a sheet of paper. When you find one that strikes your fancy, pair it and apply to your skin.
Pro Tips
How to layer like a perfumer
Our perfumers have brought their years of expertise on how to marry different ingredients, notes, and accords. They understand the nuance and complexity of scent, and how to marry them at once without overpowering any one element. Our fragrances were developed to be gender neutral which allows for playing up feminine of masculine notes depending on your mood. Here are some of the things they like to keep in mind when layering.
Linear fragrances are perfect for layering. All our fragrances are linear, which means that the scent you smell from the start of your day will remain constant till the end. Their immutable quality ensures the pairing you choose is what will stay on your skin throughout its wear.
Start with woodier, base-driven fragrances. These are a great way to anchor your scent—especially when you don't know where to start.
Dab—don't rub. This allows the fragrance to breathe, so you experience the true complexity of your pairing.
And remember, it's about having fun and creating a new scent that suits you. But if you're still unsure of where to begin, our perfumers expertly paired some of their favorite fragrances just for you. Discover what they're loving and wearing now.
Featured RESERVE Layering: Acqua Neroli
Acqua Neroli

Acqua Neroli

Regular price

$29.00 $110.00

Regular price

Sale price

$29.00 $110.00

Quick view

Citron Fig

Citron Fig

Regular price

$29.00 $110.00

Regular price

Sale price

$29.00 $110.00

Quick view
Featured CLASSIC Layering: Rain